Good Luck to Pamira Thailand Factory!
In July 19, 2018, PAMIRA NUTRITIONAL PRODUCTS (THAILAND) CO., LTD., the first baby food manufacturer held its ground-breaking ceremony in Rayong Industrial Park, Thailand, after completing the preliminary preparation work.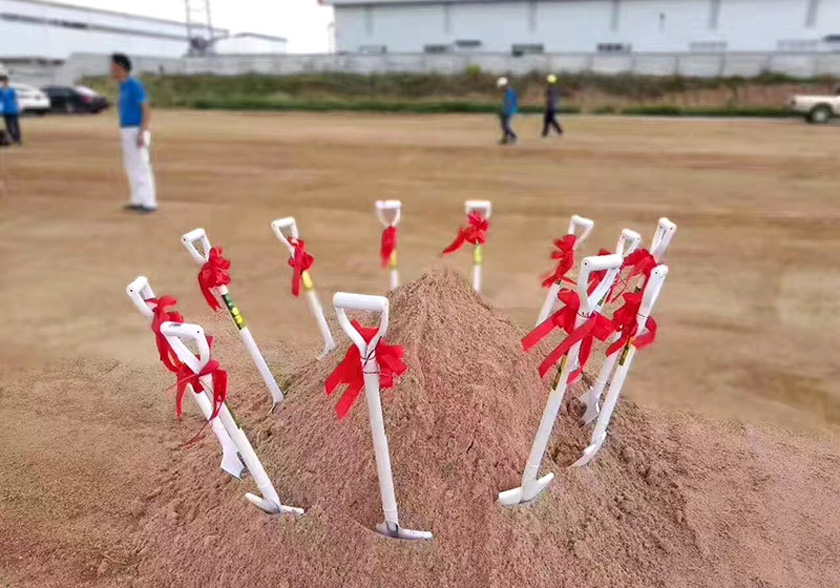 ‍The Pamira brand is founded in Thailand. From infant food supplements to infant snacks, the Pamira product line is rich in baby rice noodles, seaweed and puffs.
Pamira has always adhered to the concept of "Country of Origin, Always Fresh". For the nutrition and health of babies, Pamira will always ensure the source of its raw materials, selecting carefully Thai hom mali rice and in-season fruits. In terms of product research and development, Pamira cooperates with Rajamangala University of Technology Krungthep (RMUTK), jointly developing baby formulas, injecting royal quality into the brand.‍
The current trend of internationalization is unstoppable, "Belt and Road" national top-level strategy, more Chinese enterprises to promote the international promotion, Many Chinese enterprises are also gradually looking at the global market, products sold to the world, production plants also go global, all-round participation in international market competition, in the global market sea fight. PAMIRA NUTRITIONAL PRODUCTS (THAILAND) CO., LTD. complies with the "One Belt and One Road" initiative to achieve enterprise internationalization.